Culinary Masterpieces Await
Discover the Ultimate Collection of Premium Cookware for Every Kitchen
Essential Cookware Pieces: 5 Must-Have Items
When building your cookware collection, there are five essential pieces that should be part of your arsenal:
Fry Pan
Whether you're searing meats or sautéing vegetables, a good quality fry pan is a must. Look for one with a nonstick coating for easy food release and quick cleanup.
Stock Pot
Perfect for making soups, stocks, or boiling pasta, a stock pot with a large capacity is a versatile piece to have in your kitchen.
Dutch Oven
This heavy-duty pot is great for slow cooking, braising, and making stews. Choose one made from durable materials like cast iron for even heat distribution.
Saucepan
Ideal for heating sauces, boiling water, or making small portions of dishes, a saucepan with a tight-fitting lid is an essential item.
Skillet
Whether you're frying eggs or sautéing vegetables, a skillet is a versatile piece that can handle a variety of cooking tasks.
Carbon Steel Cookware
Carbon steel cookware is known for its durability and heat distribution properties. Made from an alloy of iron and carbon, this type of cookware is valued for its ability to withstand high heat, making it perfect for tasks such as searing and stir-frying. Carbon steel pans quickly respond to changes in temperature, allowing for precise control while cooking. Additionally, they develop a natural nonstick patina over time, enhancing their performance. Although they require a bit of maintenance to prevent rusting, with proper care, carbon steel cookware can last a lifetime.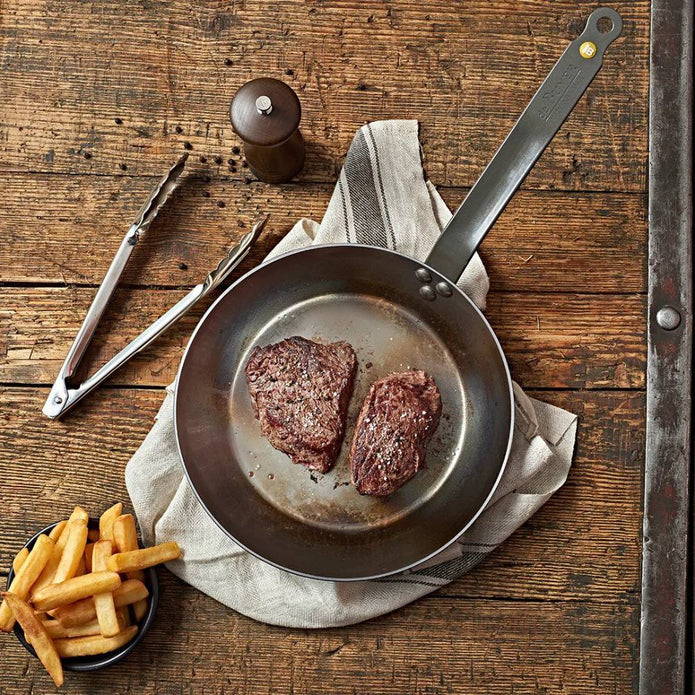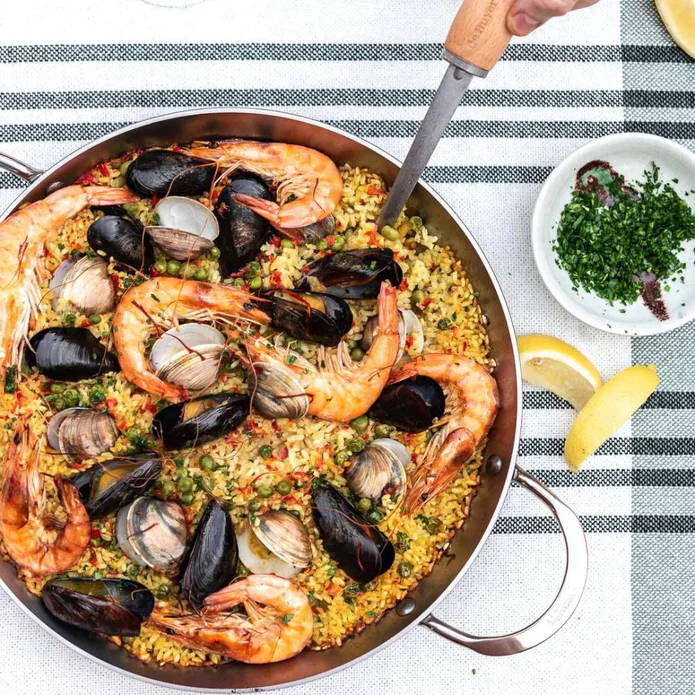 Heavy Duty Pan
Review on the de Buyer Paella Pan
Nice heavy duty pan working on getting a really good seasoning on it. Quality made.
Thomas J.
DeBuyer 10.25" Element B carbon steel fry pan
Review on the de Buyer Frying Pan B Element
Well made - bit heavier than I anticipated - longer handle than cast iron- thus better leverage -
which is good because of weight - not a lot lighter than cast - handle helps
Pan works well after seasoning - also have 14 " 2 handled fry pan.
Both excellent quality!!
Steve L.
Cook like a French chef
Review for the de Buyer Frying Pan B Element
I've had a couple of these for a few years so I bought them elsewhere. These pans are awesome, every bit as good as good old black cast iron. Still pretty heavy and seasoning is slightly tricky, but the mirror smooth finish is so much nicer than the sandpaper finish in the new cast iron pans. The sloped sides make flipping easier, as long as your wrists are up to it.
Steve M.
Clay Cookware
Clay cookware has been used for centuries throughout various cultures around the world. This type of cookware is made from natural clay materials and offers several benefits. Clay pots and pans have excellent heat retention properties, allowing for even cooking and preventing hot spots. They also distribute heat slowly and evenly, resulting in flavorful and well-cooked meals. Additionally, clay cookware is known for its ability to retain moisture, making it an ideal choice for braising and slow cooking. Furthermore, using clay cookware adds a unique earthy flavor to dishes. Its durability and non-toxic properties make it a favorite among home cooks and professional chefs alike.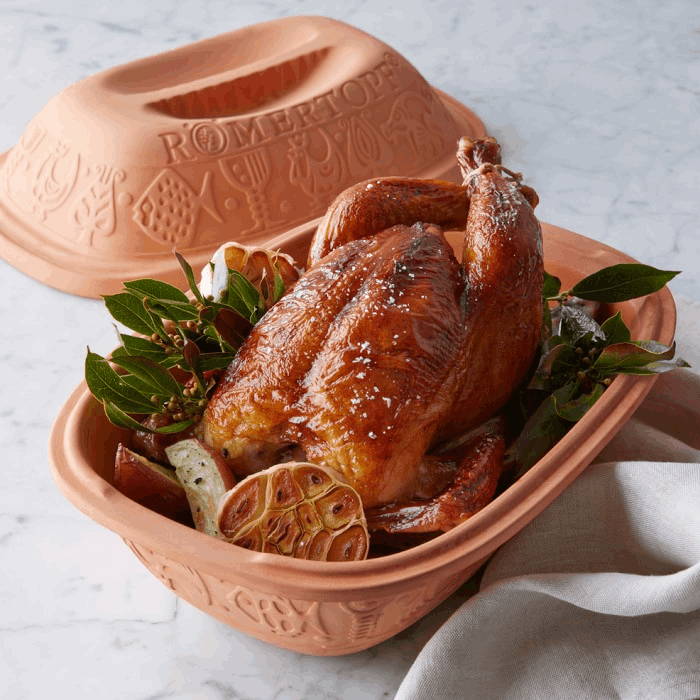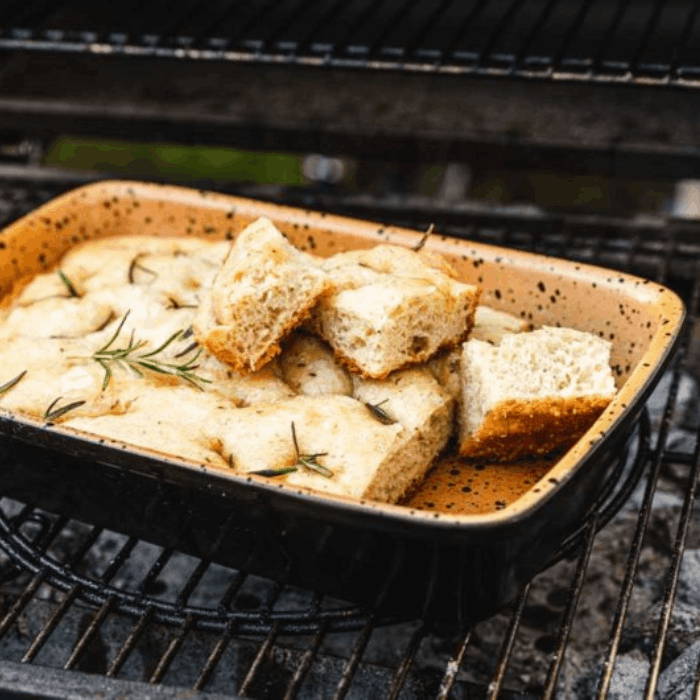 Bricknic BBQ pot is awesome
Review for the Bricknic BBQ Pot
I love this pot. I can put it right in the fire and cook my veggies while doing my meats on the rack. I love how easy it is to use and the clean up is great if you take a minute to put a piece of foil over the top to keep the meat drippings from hitting the pot. I only wish that one day Romertopf makes a larger Bricknic as this is amazing. I currently have the Romertopf deep dish casserole dish to make up for the space issues I have with the Bricknic BBQ pot. I love the combo of both items. In the USA, the best pricing is from FOGO. The attached pictures are from the cook with foil and after which shows the end product.
Charles B.
Great Product
Review for the Romertopf BBQ Dutch Oven
I bought this for a gift and wish I had bought one for myself. It will be perfect for the BBQ and am impressed with how easy it will be to clean.
Deanne J.
Great Product
Review for the Romertopf Grill Bowl
Used on pork butt recipe from FOGO channel. Worked perfectly.
Ron T.